Most retailers realize that the performance of their search and recommendation engines and overall customer experience directly depends on having accurate, enhanced and complete product data.
Classifying your products and defining those attributes can lead to better search results since the search engine gets a better understanding of the context behind the search terms.
Though improved search relevancy is a major benefit, we believe that data enrichment has more than one use case. In this blog, we'll talk about using data enrichment for content generation.
Once your product catalog is enriched, each of your products gets a list of relevant attributes and values that are fundamental for the search experience on your website. There are thousands of different attributes that retailers can add to their product catalogs, the most common are:
Brand

Color

Size

Pattern

Material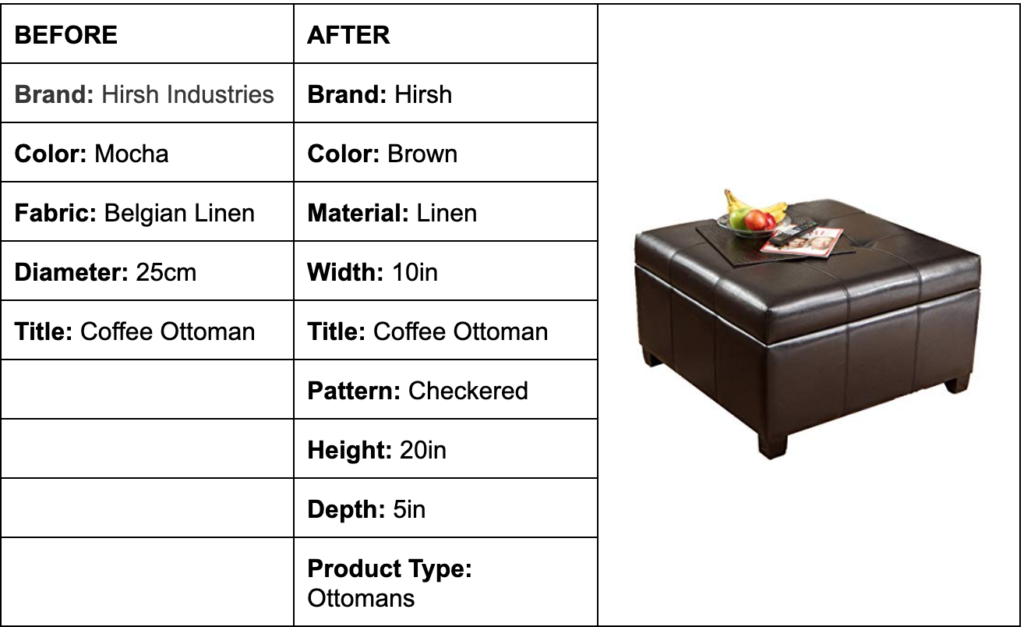 At the same time, these attributes can be converted to special "tags", similar to tagging in Content Management Systems. "Tags" are small keywords or metadata that can be assigned to your products or posts that act as labels to tell what it is or what the page is about.
Let's imagine that you're writing a blog post about newest photo cameras and their different features, using tags would allow you to recommend the most relevant products on that page. Instead of showing all products categorized as "photo camera" you'll use tags to only pull out products that have attributes or features relevant to your topic, ex. "Aperture Priority Mode", " Shutter Priority Mode", "Exposure Compensation" and etc. This creates more upsell opportunities by introducing your customers into the most relevant product offerings.
Overall, enriched data and tagging helps to get more precise information about your customer interactions that result in a higher accuracy of your campaign targeting and more relevant product suggestions, which means customers get more value from interactions with your website.
GroupBy successfully helped clients in a variety of industries including beauty, apparel, home goods, pharmaceuticals and many more.
Below you can see how data enrichment helped one of the major beauty companies to improve their conversions and revenue.
Interested in learning how GroupBy can help your business? Contact our sales team at sales@groupbyinc.com to request a demo.